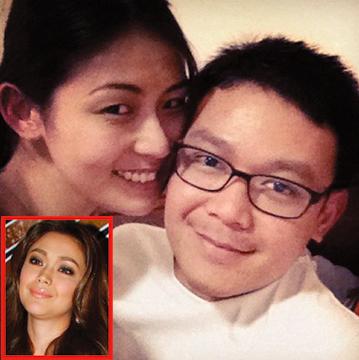 IS PAMPI Lacson playing ignorant that he doesn't know the consequences of Iwa Moto's pregnancy courtesy of him who is still very much married to Jodi Sta. Maria?
Aba! if this is confirmed and proven, e, puwedeng idemanda ni Jody si Pampi ng adultery because the baby bump is a proof that a sexual intercourse happened between a legally married man and a woman.
Just some months back, there were rumors that Jodi and her alleged boyfriend, Jolo Revilla, are living in together in a community somewhere in Cavite with a proof from a private investigator of Pampi but now, it seems that the tables were turned.
Adultery is a private crime and it depends on Jodi's legal group if they want to zero in on Iwa's pregnancy pero kung sakaling hindi ito papansinin ng educated and well mannered Kapamilya actress, perhaps she just want to have a peaceful love journey with her current beau. Actually, it's Jodi's call.
But wait. Iwa is also married to Mickey Ablan and the annulment is still on the process, so, how is this going to push thru?
Hay, ang buhay nga naman. See what happens when one is lusting after another disregarding all the legal impediments, ang kalibugan nga naman, bow.
JoKer DeTor
Showbiz Top i-News
Please follow us on twitter for more updates https://twitter.com/ShobizTopiNews (@ShobizTopiNews) and dont forget to put comments on each article. So we will know the stories you want to read! Your thoughts are important to us.