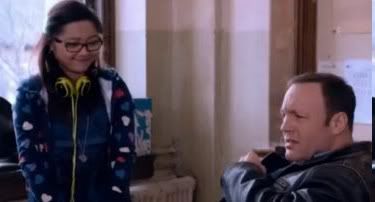 Hollywood actor-comedian Kevin James praised Filipina singer Charice, who appears in his latest film "Here Comes The Boom."
In an interview with Jammin 101.5, James described Charice's voice as "unbelievable."
"I've got old school songs in this movie. I believe there's a little of Neil Diamond, I rock the Neil Diamond on this, not me personally but my girl Charice rocks it. She's unbelievable, you'll see," James said in the interview.
According to reports, Charice performed Diamond's "Holly Holy" in the movie.
"Here Comes The Boom," which also stars Salma Hayek, tells of a high school biology teacher (Kevin James), who becomes a mixed-martial arts fighter to raise funds for the poor school.
It opens in US theaters on October 12.
JoKer DeTor
Showbiz Top i-News
Please follow us on twitter for more updates https://twitter.com/ShobizTopiNews (@ShobizTopiNews) and dont forget to put comments on each article. So we will know the stories you want to read! Your thoughts are important to us.